Take Your Shot
Educational Series
The decision to buy a firearm and learn how to use it is not meant to be complicated. At Shoot United™, we're building and sharing content that will cover important subjects such as how to buy a gun, common safety practices for gun owners, how to participate in shooting activities, where to shoot and more. We will also provide tips on topics related to gun cleaning and care, gun storage, ammunition, shooting accessories, and more — all for you and anyone you know who might be new to the shooting sports and firearm ownership. And if there are video topics you would like to see us cover, please let us know. Welcome to "Take Your Shot!"
Recreational Shooting
Each year, millions of Americans enjoy recreational shooting activities. Our instructors are here to help you start your journey in where to shoot, skill development and more.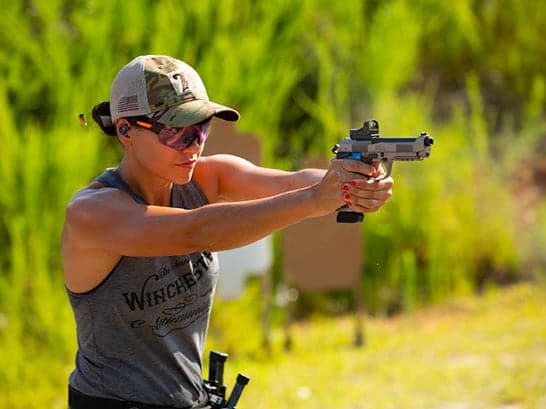 Competitive Shooting
Competitive shooting covers various skill levels and disciplines. This course teaches how to get started, what to expect in more competitive shooting sports settings and training tips that will help improve your skills.
Personal Defense
coming Soon