Zach Kienbaum and Desirae Edmunds are sporting clays' original power couple, traveling the world, winning competitions and serving as ambassadors for a sport on the rise.
For Zach Kienbaum, the transition to shooting sporting clays was a natural one. As a young boy growing up in California with a father who was both a gun owner and an avid hunter, Zach joined him in the field every chance he could get. Then, his dad discovered sporting clays when Zach was about 11 or 12. Zach followed him to the clays course as well, and in early competition, learned he had a natural ability for busting clay targets. He also shared his dad's competitive drive.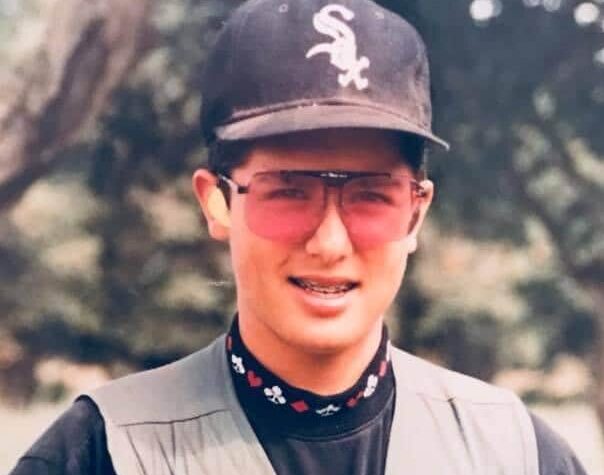 "I think the second round I ever shot was a tournament and we started shooting tournaments immediately," Zach says. It also wasn't long before he was winning.
"I was winning or in the running to win pretty much immediately," Zach says. "And I went to that first national championship that year and I was on the podium…I was always competitive and a threat to win my given class from the very beginning."
For Desirae Edmunds, or Desi as she goes by, her introduction to sporting clays was less of a natural transition from other activities and more of a leap. Desi grew up in Alaska with parents who had shot rifles and hunted a little when they were younger—in fact, her mom had even been on a competitive rifle team in college—but by the time Desi was on the scene, the family's outdoor activities revolved more around fishing.
"No one in my family had shot a shotgun…it wasn't something I was around, or I even had any experience with," says Desi. But she definitely had a love for competition.
"When I was in high school, I played basketball and volleyball. I did some riding…and I did a lot of fishing," Desi says. "I had a friend, Sarah, who knew someone putting together a team to shoot in a league at a gun club. My friend wanted to try it and wanted me to come with her. We did everything together, so I said, 'Why not?'" Desi was 13 at the time. The shooting range had two five stand courses and the young competitors were taught how to shoot, provided the shotguns and the shells to use and earned their hunter education certification in the process.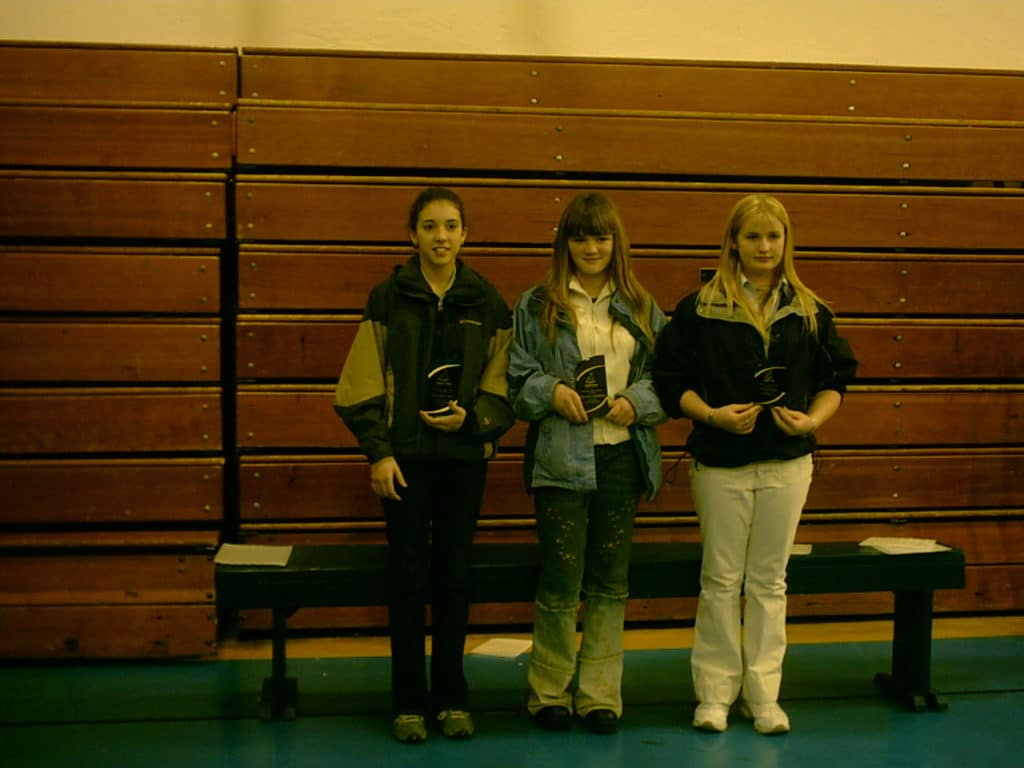 "It opened up a whole new world to me," Desi says. "It was a 100 percent new experience for me, and I loved it." The more she shot, the more she enjoyed it, and it wasn't long before her shooting focus fell less from five-stand and skeet and more on sporting clays.
At the time they began competitively shooting in their teens, neither Zach nor Desi could have imagined how their individual passion for sporting clays would shape the trajectory of their lives, and upon meeting each other, transform into a shared love for the sport, and ultimately, for each other.
The Competitive Road
For Zach, shooting became a family affair. After winning his first tournament early on and realizing how much he enjoyed shooting shotguns, Zach, along with his dad and mom, began traveling to tournaments. In fact, they traveled together so much, by his sophomore year, Zach, who also played baseball, had to quit. But he never looked back and living in California, a state with an abundance of recreational shooting opportunities (according to Zach, it is the third highest state where target shooting is enjoyed), Zach's competitive career blossomed as did his professional one.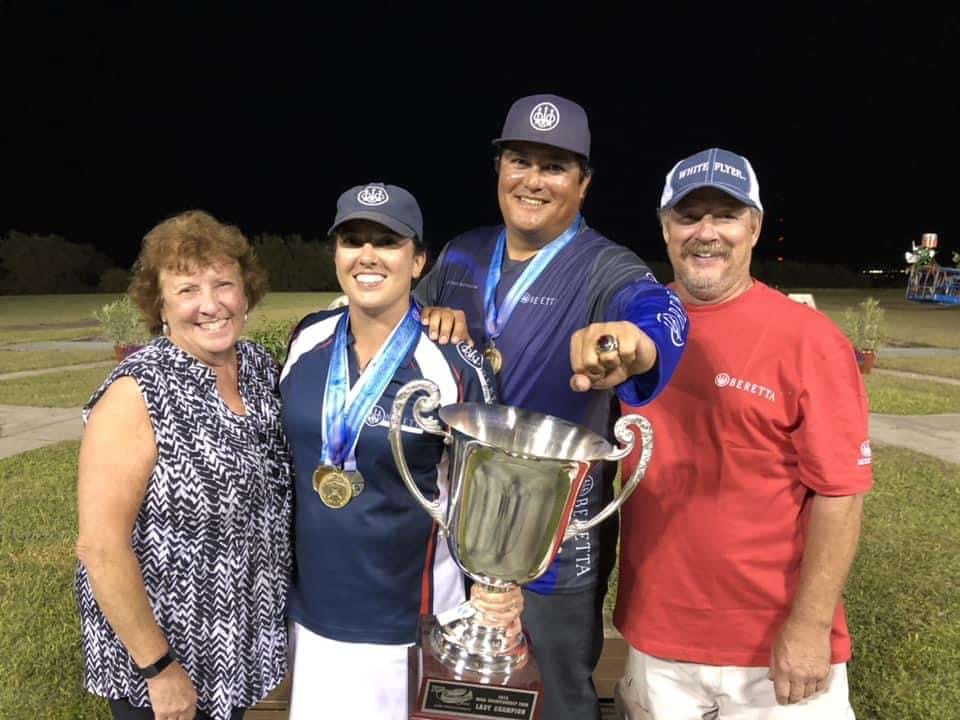 Zach was working in the produce industry in northern California. But the problem was, it's hard to hold down a full-time job and compete at the level he desired. So, in 2007, at the age of 29, he decided to move to the southern part of the state and become a full-time shooter and instructor.
It was the abundant shooting competitions and opportunities available in California that brought Desi to the state in 2009. Interesting, Zach and Desi met each other earlier at a competition in San Antonio, Texas, where almost immediately, a friendship and respect for each other's abilities with a shotgun formed. They ran into each other at tournaments. It wasn't long before that friendship became more and the couple have been together ever since, traveling, competing and even learning from each other.
Today, Desi is a professional sporting clays shooter and instructor for Team Winchester and Team Beretta. She is a two-time lady national champion, two-time world sporting clays champion, two-time U.S. Open lady champion and has won the National Sporting Clays Association (NSCA) championship tour six years in a row as a female. No one else has ever done that.
Zach is equally accomplished. The two-time national champion earned both titles back-to-back in 2018 and 2019. He's come in second in each competition since. He is also a two-time World FITASC silver medalist and a nine-time Open All-American team captain, which as team captain means he was ranked number one out of everyone in the country.
Zach admits his style is slower and more patient, while Desi is a more tenacious competitor. But they both confess, it's more than just the competition and love for shooting that drew them to sporting clays.
"I love everything about this sport. I love the challenge. I love the people. I love the travel. I love the lessons that it teaches me. I love the experiences. I love being outdoors. I love everything about sporting clays," Desi says. "I enjoy socializing. Sporting clays is very social."
Joining the Fun is Easy
The two have become the perfect ambassadors for the sport, and in their role as instructors, can not only welcome people to the joys of shooting, but teach them how to become better competitors and shooters in the process.
"The great thing about shotgun shooting is your physical makeup is not a determining factor; you don't have to be strong, tall or even super physically fit," Desi says. "Right out of the gate you don't feel like you are at a big disadvantage." Zach adds that "everyone gets in and shoots the same amount of targets," so it's not like golf where if you are not as good as others in your group or shooting that day, you are not holding up other people. For these reasons, it's a sport everyone can enjoy and something entire families, such as his, can enjoy together.
So, Where Should You Begin?
"Google 'local clay target club,'" Zach suggests. "Local clubs are very welcoming. You can get some of the best information from them on shooting in your area and you can go from there." For young shooters, they should also check out groups like the Scholastic Clay Target Program (mysctp.com) or AIM (aim4ata.com), which helps foster competition, skill development and responsibility for youth recreational shooters.
"Most everywhere you go now there is youth shooting team," says Desi with a nod to how she got started in the sport.
And how important is getting instruction once you jump into sporting clays? If you want to get a jump on your competition, it's definitely important.
"A good coach can shorten your learning curve immensely," Zach says. "I have some 14-year-old students who shoot with the ability and skills I didn't have until my late 20s." Instruction can help older shooters too, especially newer ones who don't have to unlearn bad habits they've developed over the years.
"The future is very bright for sporting clays and shooting sports in general. There's more participation, there's more inclusivity, there's more diversity, there's more opportunity than there ever has been before," Desi says. Her and Zach are living proof of that.