Welcome To
Welcome to Shoot United™! Shoot United is designed to promote all that's exciting and fun about the shooting sports and hunting activities as well responsible firearm ownership. It's time spent outdoors with family and friends. It's competition. It's one of the safest recreational activities in the country as well as the fastest-growing sport at the high school level.
Shoot United is a source for engaging and educational content and offers ways to participate and learn at your own pace. It was built to attract new participants to the shooting community, which is welcoming and inclusive.
Maybe you want to buy a firearm or you own one and just want to learn more … go ahead and explore our site, and thanks for checking out Shoot United.
Get Started
Intro To Shooting
As someone new to owning a firearm, there are many opportunities to get started shooting right away in safe and friendly environments. One of the first questions someone new to guns should ask is, "What will I use my gun for?" Shooting is fun and attractive to millions of people for various reasons. There are four main reasons people purchase a firearm: for recreation (to spend time with family and friends), competition, self-defense/training and hunting. It's also common for these reasons to overlap, where some people like to participate in many shooting sports-related activities. The "Intro to Shooting" segment keeps it simple and offers easy and fun ways to get started with your firearm.
Let's Talk Shooting
Millions of Americans have become first-time firearm owners in just the last year, so you're definitely not alone in the decision to own a firearm. It's an important decision that comes with responsibilities, and it's also incredibly rewarding and fun! In this segment, we cover the responsibilities you'll take on as a firearms owner as well as other aspects of gun ownership. We'll also introduce you to basic and important rules of gun safety. So, let's dive in.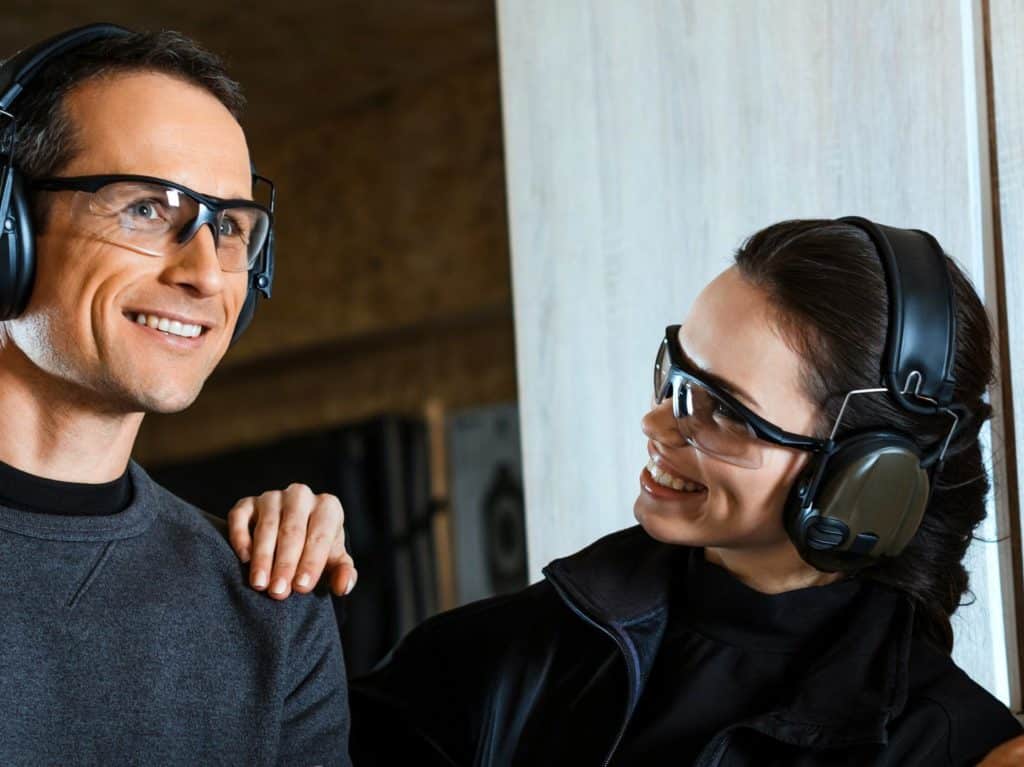 Take Your Shot
A common response among people trying shooting sports for the first time is, "I had no idea this could be so much fun!" "Take Your Shot" is designed to introduce you, and others, to the many types of shooting sports activities that are available as well as general how-to tips and advice when it comes to getting started, purchasing gear, safe gun-handling practices and much more. You will also learn more about where people typically shoot and best practices when it comes to visiting a shooting range for the first time be it by yourself, or, with friends. Learn at your own pace and enjoy all that's positive about shooting activities.
The Journey: With Amy Cawley

Amy Cawley loved soccer. It was her sport, and she was good at it. But then an injury forced her into changes she never imagined having to make. Today, she finds herself excelling in a completely different kind of competition. She's a college freshman at Midland University, crushing clay targets as a member of their shotgun sports team, all while emerging as a youth leader in shooting sports. Take a look at her story and see how shooting a shotgun has turned a young lady's life around in a wonderful way.